AMMFight
Follow @NotiFight
La última cartelera del UFC para el año 2017 se perfila como una cartelera interesante, destacando en la pelea estelar la presentación de Cris Cyborg, quien enfrentará a la excampeona gallo Holly Holm, este sábado 30 de diciembre en su primera defensa del campeonato pluma en la cartelera de UFC 219.
Este viernes, se llevó a cabo el pesaje oficial de esta cartelera UFC 219. Conoce los resultados del pesaje oficial de UFC 219 y cómo disfrutar de este evento en vivo el sábado 30 de diciembre:
ESTELARES 9pm MEX/12am ARG
Cris Cyborg 145 libras, Holly Holm 144
Khabib Nurmagomedov 155.5, Edson Barboza 155
Dan Hooker 155.5, Marc Diakiese 155.5
Cynthia Calvillo 116, Carla Esparza 115.5
Carlos Condit 170.5, Neil Magny 170.5
PRELIMINARES 7pm MEX/10pm ARG
Khalil Rountree Jr. 205, Michal Oleksiejczuk 203.5
Myles Jury 146, Rick Glenn 145.5
Marvin Vettori 185.5, Omari Akhmedov 185.5
Louis Smolka 126, Matheus Nicolau 125.5
PRIMERAS PRELIMINARES 6:30pm MEX/9:30pm ARG
Tim Elliott 135, Mark De La Rosa 135.5
Ve UFC 219 en México por Fightings Sports Network. En Centro y Sur América las preliminares se transmitirán por FOX Sports y la cartelera estelar por FOX Premiun. Para todas las regiones las primeras preliminares se transmitirán al igual por UFC FIGHT PASS. En España disfruta de los combates en Pay Per View a traves de UFC.tv.
Follow @NotiFight
Articulos Similares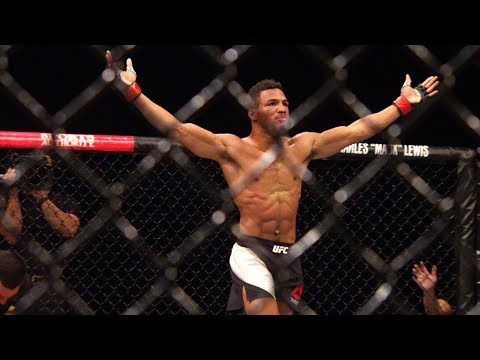 UFC champ and analyst Daniel Cormier previews the Fight Night Atlantic City main event, featuring Kevin Lee and Edson Barboza....
Read More
Write a Comment