AMMFight
Follow @NotiFight
El peruano ganador de The Ultimate Fighter Enrique Barzola estará también en la cartelera de UFC Chile el 19 de Mayo próximo y su rival será el norteamericano Brandon Davis.
Este interesante duelo en peso pluma pondrá frente a frente a dos muy completos peleadores de las 145 libras que saben ganar por cualquier vía, pues reparten sus victorias entre KO, sumisiones y decisiones.
Barzola suma tres victorias al hilo siendo la última contra Matt Bessette el pasado enero en UFC 220, mientras que lleva ya dos peleas en el Octágono este año, perdiendo también en UFC 220 y luego reponiéndose y ganando en UFC Austin; y con esto serán 3 peruanos presentes en UFC Chile pues Humberto Bandenay y Claudio Puelles fueron ya confirmados.
UFC Chile se llevará a cabo el 19 de mayo en la Movistar Arena de Santiago de Chile y estará protagonizada por Kamaru Usman vs Santiago Ponzinibbio.
Follow @NotiFight
Articulos Similares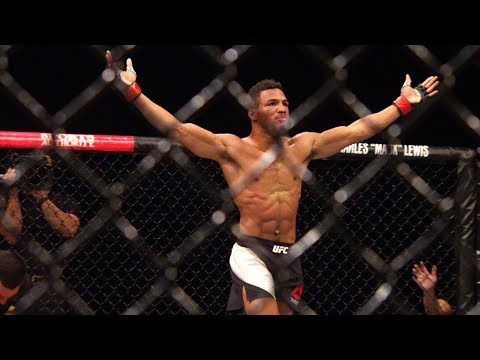 UFC champ and analyst Daniel Cormier previews the Fight Night Atlantic City main event, featuring Kevin Lee and Edson Barboza....
Read More
Write a Comment