AMMFight
Follow @NotiFight
Este domingo 14 de enero, UFC Fight Night: San Luis que está estelarizado por los pesos plumas Jeremy Stephens y Dooho Choi. Conoce los resultados del pesaje oficial y cómo disfrutar de los combates en vivo.
En México disfruta de los combates estelares y todas las preliminares por Fighting Sports Network. En Centro y Sur América ve todas las preliminares y las estelares por FOX Sports. En Estados Unidos ve las segundas preliminares y las estelares por FOX Deportes. Para todas las regiones las primeras preliminares también se transmitirán por UFC Fight Pass.
ESTELARES 9pm MEX/12am ARG
Jeremy Stephen 145.5 libras, Dooho Choi 146
Jessica-Rose Clark 125.5, Paige VanZant 125.5
Emil Meek 170.5, Kamaru Usman 169.5
Darren Elkins 145.5, Michael Johnson 145
PRELIMINARES 7pm MEX/10pm ARG
James Krause 155.5, Alex White 155
Matt Frevola 156, Marco Polo Reyes 155.5
Irene Aldana 135, Talita Bernardo 134.5
Guido Cannetti 135, Kyung Ho Kang 135.5
PRIMERAS PRELIMINARES 5:30pm MEX/8:30pm ARG
Jessica Eye 126, Kalindra Faria 124.5
JJ Aldrich 115.5, Danielle Taylor 113.5
Mads Burnell 150*, Mike Santiago 146
*Burnell no da el peso, 20% de su bolsa de pago va para su rival
Follow @NotiFight
Articulos Similares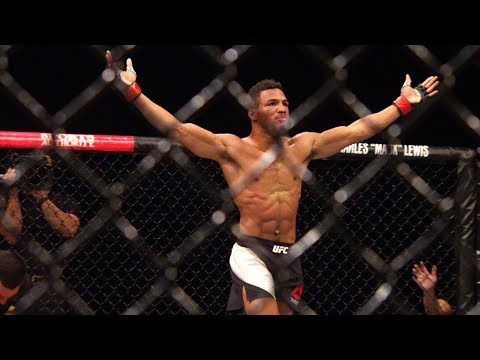 UFC champ and analyst Daniel Cormier previews the Fight Night Atlantic City main event, featuring Kevin Lee and Edson Barboza....
Read More
Write a Comment